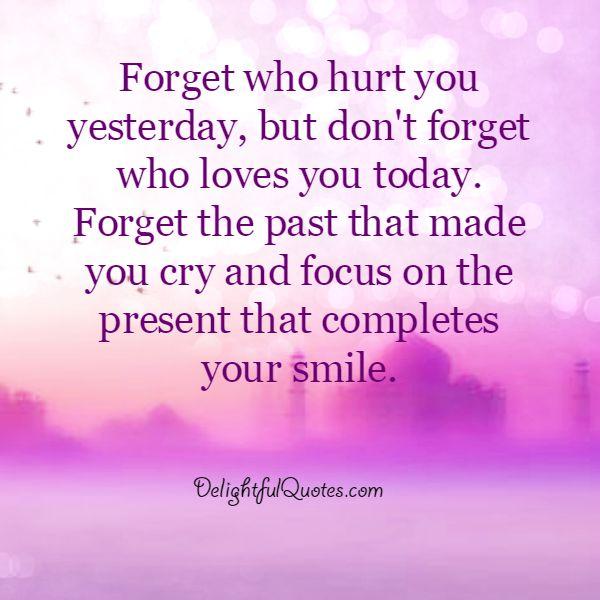 It is our past that has got us to where we are today, hurts and all, that is all part of life and makes us a stronger person.
Focus on the present, a gift from God. Learn from past mistakes & we improve daily. Forgive yourself & others & we experience peace & joy. Let go & let God!
Past is long but the hurt takes a long time to heal even when you hide it with a smile.
Our past & present both have good and bad memories, either way we learn the good & bad from it. Take the good with you & carry on in life. Leave behind the past but still take along the experience gained. 
There is no present without a past and there is no future that does not involve a present, but if you do not learn how to control the past it will destroy your present and your future. ~ Mary Pileggi 
Got Something to Say! Comment below :-
comments