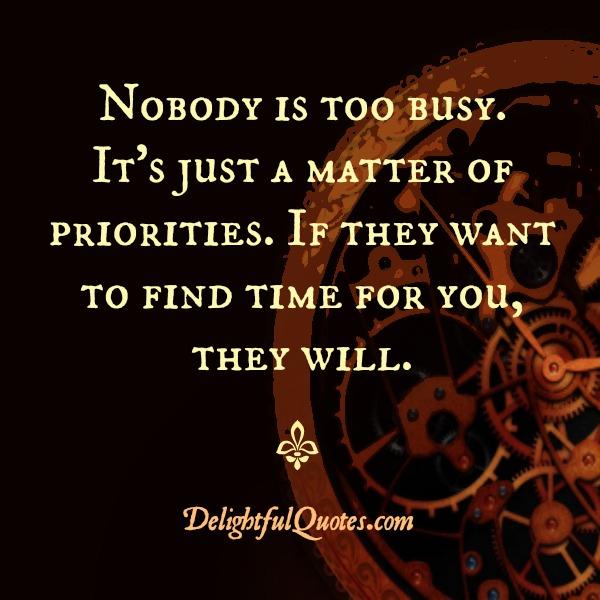 Everyone has 24 hours in a day and it's natural to spend those precious 24 hours with the people you want to / that are important to you. ~ Paul Wilburn 
If they don't find time for you, it's their loss, and your lesson.
No matter how busy a man is, if he is truly interested in you he will find a way to call or text you. If not they aren't worth your time.
Best thing to do is just shut down and remember you only have yourself to rely on. ~ Allison Powell
Some people find time only when they need something from you.
Through such an observance of contesting that priority, you'll know. Just allow your observances to become the answer you need. Yet remember to yield in life's circumstances which could incline him/her towards an imposition. Afterwards, when taking in what you must under consideration, decide your route quietly if need be. If you weren't regarded, silence will become their biggest scream, not yours. If you were, even through their adversity, hold on to your gleaming gem. ~ Diane Bazail 
Got Something to Say! Comment below :-
comments