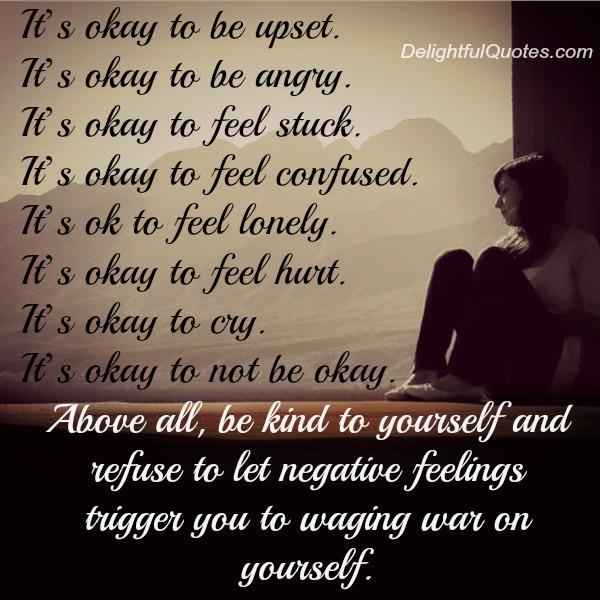 It's okay to have feelings! Just find something productive to do with them.
To be kinder to myself was one years new year's resolution. I'm am now much happier and like myself more. ~ Patricia Pecenka
The more open you are, the negative thoughts become easier to release.
Your own mind allows happiness or sadness. Get your mind on the positive!
I've been beat up and worn down by life the past couple of years; I get down and depressed; I cry and feel like I just can't do anymore. I give in to the tears and depression and then in the morning; when I see the sunrise; I remember today is another new day and a chance for me to start over and let go. I'm not always perfect with it. I let it go and I take it back. I let it go and I take it back, but overall; I'm a survivor and I WILL NOT GIVE anyone else power over my emotions and I will overcome this and come out ahead. Remember this: the difference between an adventure and an ordeal is your attitude! ~ Maria Cruz 
Got Something to Say! Comment below :-
comments