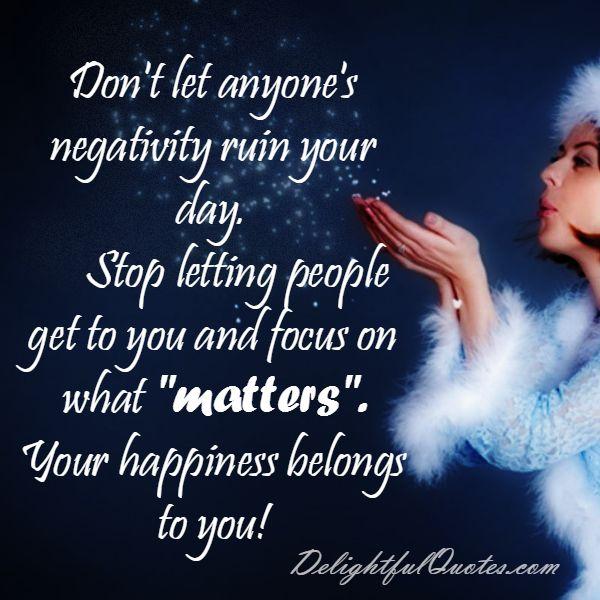 As I have entered the autumn of my years, I have come to the realization that if I want to enjoy my last time on this plane of existence, some things need changing. One is to remove negative people from my life. The people that a person spends time with influences one's attitude, thoughts and success, far more than one would think. Surrounding oneself with upbeat, positive, happy folks can make a person feel the same! So Cheers! To one and all! ~ Michael M.Kelly Sr.
Those so called people are just jealous. Content people don't hurt others.
You can't change how people treat you, but you can choose how you react to them. Definitely have to focus on the positive!
No mater how much other people think they know my thoughts, they still have no business with me and there is no agreement that they are obliged to bother me about matters that has to do with them that I personally don't like to be part of. ~ Roxanne Gabolesco
Got Something to Say! Comment below :-
comments