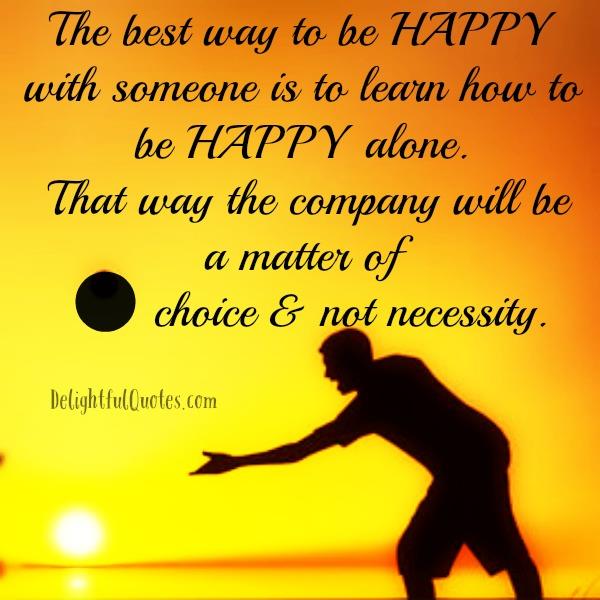 The trouble is I'm so happy alone now I avoid human company, animals are so different. lol The thing about a good cat or dog, is that they aren't really capable of things like "passive aggression" or feelings of "vengeance". They cannot harbour the more complex, problematic emotions that really divide humanity as a whole. Pets are driven by basic survival needs, and the warm presence of a loving owner (though "owner" is simply the context of the person who feeds, shelters, and loves their pet, they don't actually "own" the pet imho). ~ Aaron David
If you can't be happy and comfortable with your own company, being with someone isn't gonna fix it. The only certain presence in your life is you.
The best way to be happy with someone is to be comfortable with yourself and be able to share those vulnerabilities and accept theirs!
Spending time on your own travelling around allows you to see how other communities and people live and gives you plenty of thinking time.
Got Something to Say! Comment below :-
comments