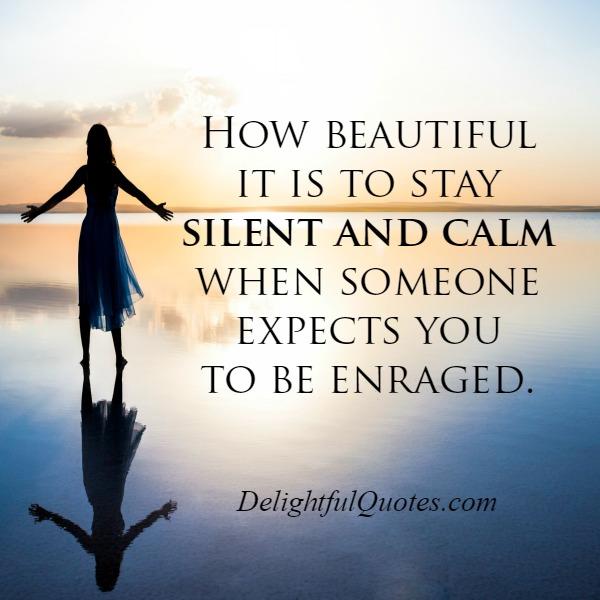 Never fall into the trap to argue back.
Sometimes the words not said are stronger than anything you say at the moment. When your quiet you tell the other person your not worth the energy or my time. ~ Teresa Rivera 
I had a horrible experience with someone who loved hurting me and pressing my buttons. This person taught me the power of silence. I will thank them someday. ~ Karla Bauer 
Never hold on to anything that's not loving, beautiful or useful to you.
Only argue back when you have to shut someone up other than that silence and self control is a virtue in most situations. ~ Daniel Radovancev 
When you remain calm and be the observer of the now, it can sometimes be amazing how more upset the other person gets at your calm stance. ~ Michael Egan 
Silence is needed to look and listen inside ourselves for balance and power to face what goes wrong outside. ~ Ingrid Bahtiyar 
Got Something to Say! Comment below :-
comments