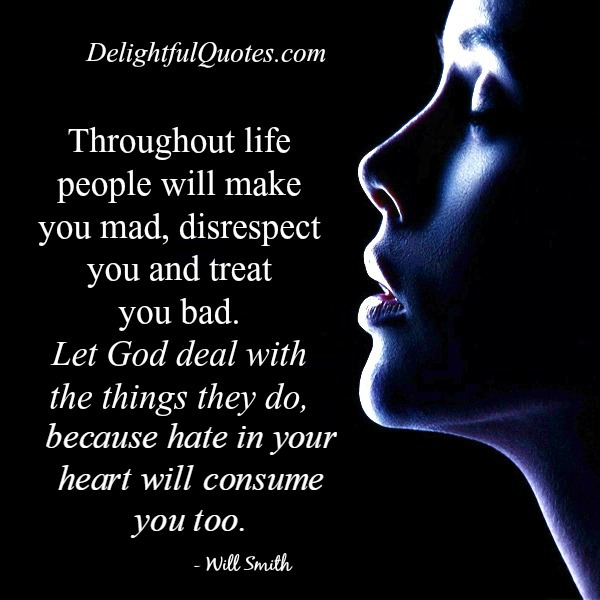 When we hate someone we are giving them power over us. Power over our sleep, our appetite, our blood pressure, our health & our happiness. They would dance with joy, if only they know how they were worrying us. Our hate is not hurting them at all but our hate is turning our own days & nights into a hellish turmoil. So, never hate anyone. ~ Priya Arora 
The best revenge to take is to just smile and do nothing.
Hate in your heart is like drinking poison hoping the other person will die.
I have found that even though it is difficult -" forgiveness " to the individual that hurt you takes a tremendous weight off your shoulders and allows you to get on with your life and heal from any past issues you may have encountered with that person – for you will be made whole again. ~ Pat Storm 
Got Something to Say! Comment below :-
comments